Yet another RPG comes to the PS2 courtesy of Volition, a company that is usually associated with their space combat sims. But after the development team's completion of Descent: Freespace, they decided to do something different for a change and so Summoner turns out to be their latest project.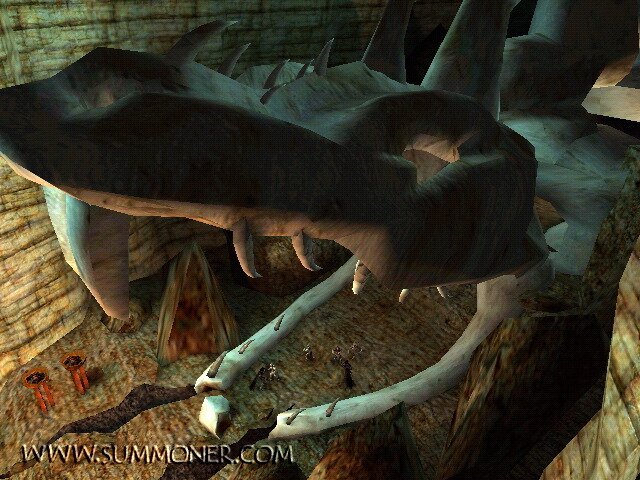 Before we get into the details of the game here is a bit of how the story goes.
You play the role of Joseph who has an uncanny ability to summon demons. Five years ago Joseph accidentally destroyed his hometown Ciran on a continent called Medeva. Joseph then takes off to another town named Masad and swears never to use his powers again.
The game then starts as an army from the nearby continent Orenia storm into his new home to assassinate him based on an ancient prophecy that the people from Orenia believe that foresees the overthrow of their King by a summoner. From here on as you play the character of Joseph you must set out on a quest while avoiding the looming threat of the assassins out to kill your ass.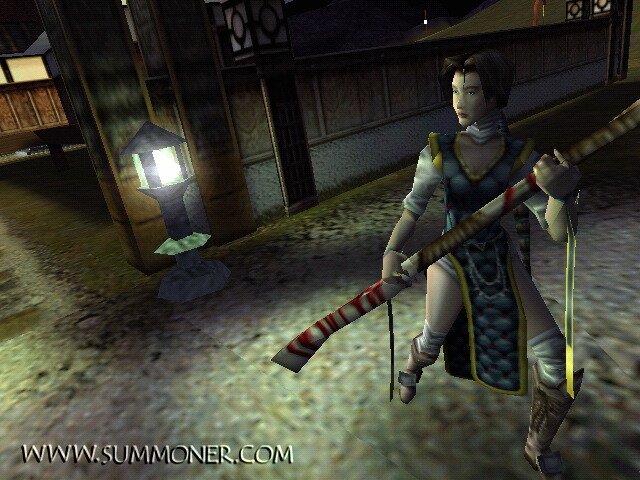 The game takes place over huge 3D environments from the continent of Medeva with a European influence to the Asia inspired Orenia. Every location has been well thought out with realistic aspects of culture, history and mythologies.
Players can control up to four other characters or summon various creatures using your mysterious power. The other characters you'll be working with throughout the game also have their own unique stories as well.
Summoner will play in a similar way to Baldur's Gate, with real time combat including the option to pause the game during battle so you can micro manage your individual characters to assign them their next move. The characters improve their abilities in specific areas over time but Joseph will sport the widest variety of skills that can be developed in any way you want. Apparently, height advantage will play a major role in battles.
There are over 50 spells that you can perform such as the lightning bolt, invisibility, heal, resurrection and firewall blast.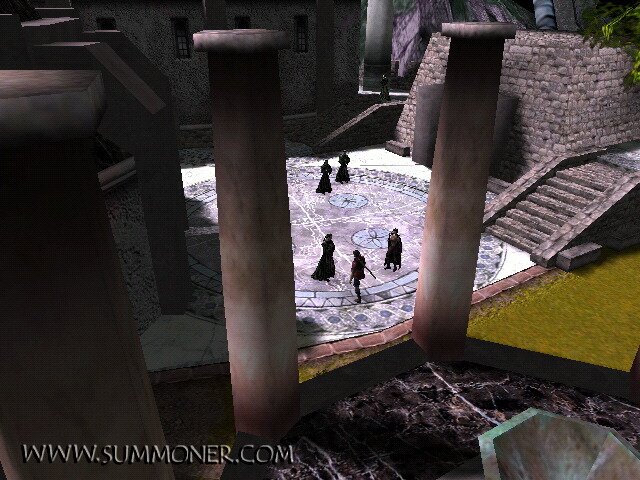 The game's normal view is in a 3/4 overhead perspective, but there are other camera angles available. You can expect to see some jaw-dropping cut-scenes throughout the game to tell the story. Character movement will be very realistic because they are using an advanced skeletal animation system to make every movement as close to real life as possible.
The visuals in Summoner are obviously impressive.
It's what you would expect from a PS2 game. The developers are currently planning to include four major cities in the game plus many other smaller villages. The accuracy and realism of the locations will probably be a big draw for most gamers. Every town has its own story behind it and serves a specific purpose. Every dungeon will be completely unique as well adding tons of variety to the experience. In addition, the gameplay is very dynamic with things constantly changing around you. For example you could be in a town one day and when you come back later it may be under attack from enemies.

Volition is also hinting at the possibility of a multiplayer cooperative option for up to four players but the current plans refer to the PC version of the game. They haven't mentioned any details on a multiplayer option for the PS2. More information on the game should be available soon, look for this one to be out around Fall 2000.



NOTE: The screenshots are from the PC version






Expected Release Date:
Oct. 26, 2000

Developer / Publisher:
Volition

Players:
1

Additional Pics:
Image 4
Image 5
Image 6
Image 7
Image 8
Image 9